Check here for recent updates from the DC IFT Section!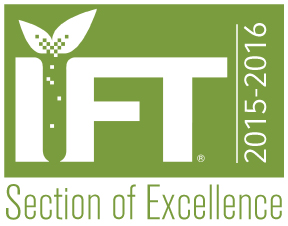 The Washington, DC Section IFT has been recognized as a 2015-2016 Section of Excellence!
Upcoming Events:
April 17th, 2-4:30PM – Workshop: Systematic Reviews and Meta-Analyses in the Development of Food Policy: It's Time to Set a Standardized Approach: This workshop is designed to teach non-researchers the principles, utility and methodologies of qualitative and quantitative evidence synthesis (e.g., systematic reviews and meta-analysis) with a focus on the applications to the synthesis of food and nutrition literature. Mei Chung, PhD, MPH from Tufts University and author of several AHRQ reports will lead the workshop.  Staff from the National Academies and USDA will also be invited to participate. Click here for details!
Register here: https://www.eventbrite.com/e/workshop-systematic-reviews-and-meta-analyses-in-the-development-of-food-policy-its-time-to-set-a-tickets-33281306283
April 19th and 21st – Escape Room Evenings: As a fun excursion for members, the DC-IFT board is organizing outings at Escape Room locations in and around the District. Two outings are offered to cater to a variety of schedules, and geographical spread of members. Attendance will be on a first come, first served basis, so if this sounds up your alley, please register ASAP for the date and location that interests you.  Email christine.gary@porternovelli.com for additional information.
Sherlock Holmes – A Matter of Time Escape Room. April 19th from 6:00 – 7:30 pm in Alexandria, VA (

register here

).
Back to the 80's Escape Room. April 21st from 7:00-8:30 pm in DC (Glover Park) (

register here

)
Past Events:
The Freedom of Information Act (FOIA) and Industry Funded Research: The Freedom of Information Act (FOIA) has been increasingly utilized by third parties and the mainstream consumer media to harvest stories (despite accurateness) behind industry-funded food science and nutrition research.  Almost all food companies and academics in the area of food science have conducted industry-funded research.  This hot topic webinar will help train both industry professionals and academics on the various components of FOIA, how to set up policies that protect both groups in the instance of a FOIA request, and how to respond to an outside FOIA request.  Expert academicians and legal counsel will engage webcast attendees in an interactive discussion and Q/A session.
Institute of Food Technologists: Food Policy Impact: Keeping abreast of the latest developments in food laws, regulations and policy initiatives is absolutely critical for being compliant and anticipating "that 'next step.'" Conducted yearly, IFT's Food Policy Update is an opportunity to hear from, and network with, officials from the FDA Center for Food Safety and Applied Nutrition (CFSAN) and the USDA Food Safety and Inspection Service (FSIS), along with leading attorneys and industry leaders. To access some of the presentations given during this event, visit the Food Policy Impact page.