Check here for recent updates from the DC IFT Section!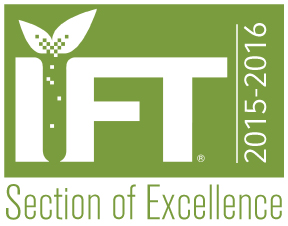 The Washington, DC Section IFT has been recognized as a 2015-2016 Section of Excellence!
Upcoming Events:
FoodEvolution at the DC Environmental Film Fest: FoodEvolution has been accepted in the DC Environmental Film Festival on March 17th at 8:30 pm at the Carnegie Institution for Science.  Tickets are free at this link: http://dceff.org/film/food-evolution/.  FoodEvolution was commissioned by IFT as the organization's 75th anniversary project.
Fairfax Country Regional Science and Engineering Fair: Taking place on March 18th, if you are interested in becoming a judge register at this link: https://insys.fcps.edu/sciencefair/form_judge.cfm  
Past Events:
The Freedom of Information Act (FOIA) and Industry Funded Research: The Freedom of Information Act (FOIA) has been increasingly utilized by third parties and the mainstream consumer media to harvest stories (despite accurateness) behind industry-funded food science and nutrition research.  Almost all food companies and academics in the area of food science have conducted industry-funded research.  This hot topic webinar will help train both industry professionals and academics on the various components of FOIA, how to set up policies that protect both groups in the instance of a FOIA request, and how to respond to an outside FOIA request.  Expert academicians and legal counsel will engage webcast attendees in an interactive discussion and Q/A session.
Institute of Food Technologists: Food Policy Impact: Keeping abreast of the latest developments in food laws, regulations and policy initiatives is absolutely critical for being compliant and anticipating "that 'next step.'" Conducted yearly, IFT's Food Policy Update is an opportunity to hear from, and network with, officials from the FDA Center for Food Safety and Applied Nutrition (CFSAN) and the USDA Food Safety and Inspection Service (FSIS), along with leading attorneys and industry leaders. To access some of the presentations given during this event, visit the Food Policy Impact page.